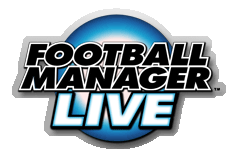 Football Manager Live is an upcoming game from Sports Interactive and a spin-off to the Football Manager series. It will be a "massively-multiplayer online" (MMO) game; the first of it's kind from Sports Interactive. The game was announced on April 20, 2007 and is due to be released in March 2008 and will be entering it beta testing stage very soon. It will is being developed by Sports Interactive and will be published by Sega Europe.
Little is known about the game currently, but more information is sure to be released as beta testing gets under way. The only information currently available is what was given at the press conference and what is available from the game's official website.
Confirmed details
You build your own club from scratch (rather than taking over an existing club)
Mini-leagues can be set up between friends - as well as the regular league system
Players are bought and sold using an "eBay-style" auction system
Games can be played at any time - no need to wait around for other players
Games can be auto-played if you are not around to guide your team
The familiar match engine from the standard games will be used
There is an in-game chat feature during matches
Other managers can watch your matches while you play
External links
Ad blocker interference detected!
Wikia is a free-to-use site that makes money from advertising. We have a modified experience for viewers using ad blockers

Wikia is not accessible if you've made further modifications. Remove the custom ad blocker rule(s) and the page will load as expected.